RW 95.1 Brings Back 'AniberSAYA' to Shrug-off Pandemic Blues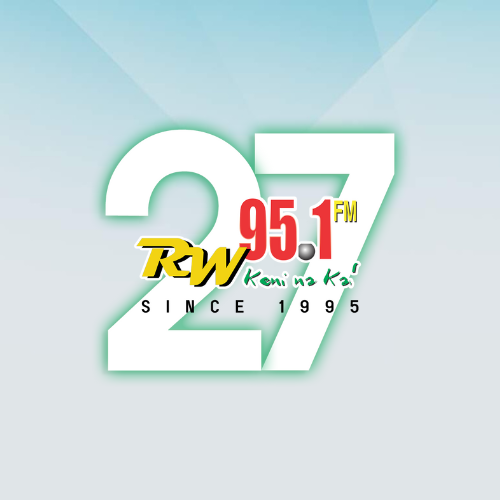 By Sophia "DJ Ellie" P. Velasquez
Being born in the midst of a great tragedy that is the Mount Pinatubo eruption in 1991 and the subsequent lahar rampage may have been the very sign that RW 95.1 FM is destined to become one that will overcome whatever challenge thrown its way.
For more than two decades, your countryside radio had seen and withstood them all–super typhoons, earthquakes which brought severe destruction all over the archipelago and, now, the COVID-19 pandemic.
Truly, we've been through a lot. And everyday, we are still facing the after effects of these adversities. But because of your undying love and support, RW 95.1 FM remained strong, and is now celebrating its 27th year since it was first established back in 1995.
Your countryside radio proved its resiliency over the years. Public service still prevailed on top of it all, even in times of uncertainty, as we continuously serve and give our audiences up to date news surrounding our communities, and most importantly, provide comfort and relief with the right kind of entertainment.
That's why it's only right that we give it all back to you as we present you, once again, the most awaited event of the year: AniberSAYA sa Barangay!
Ever wondered who are the people behind RW 95.1 FM? Now is your chance to see your favorite pilots on the airwaves! Catch DJs Tyra, Alex, Kian and Ellie; Talakayan Ngayon news anchors, Mr. Boy Santiago and Mr. Albert Lacanlale; the station's very own General Manager, Mr. Fernando "Perry" Pangan; together with the rest of the team of RW 95.1 FM, as we visit select towns in Pampanga to give away gift packs, surprises, and host exciting activities–all for us to unwind and enjoy!
Just like the previous years, the first 500 individuals who will come to the venue with the required item will be given stickers to become participants in the games and qualify for the raffle draw.
Only five participants will be chosen in the raffle draw and will have to sing along to the track they will pick from draw lots for the chance to take home cash prizes and special giveaways!
Join us on successive Fridays: Brgy. Pandan, Angeles City on August 19, 2022; Brgy. Calibutbut, Bacolor on August 26, 2022; Brgy. Manibaug Libutad, Porac on September 2, 2022; Brgy. San Roque Dau 1st, Lubao on September 9, 2022; and, Brgy. Pandacaqui, Mexico on September 16, 2022.
Anibersaya sa Barangay Part IV is co-presented by Lalamove and Fiesta Communities.
It is also in partnership with the Provincial Government of Pampanga, Municipalities of Bacolor, Porac, Lubao, Mexico, and Angeles City.
Our major sponsors include Beautéderm and Milo.
Minor sponsors are Cosmocare, Pampanga's Best, 1st Megasavers, Jollibee, Clark Development Corporation, NLEX Corporation and SM Supermalls.
We're extending our deepest appreciation to Converge ICT Solutions Inc., our official internet provider; CLTV 36 and Sunstar Pampanga, our official media partners; and, GG Truck Luzon, our official mobile entertainment partner.
Special thanks go to the City of San Fernando Muslim Community and to Ms. Elvira Cruz-Obaña, Service President of Rotary International, District 3780.
Per DTI Fair Trade Permit No. R3-Pam 137, Series of 2022.