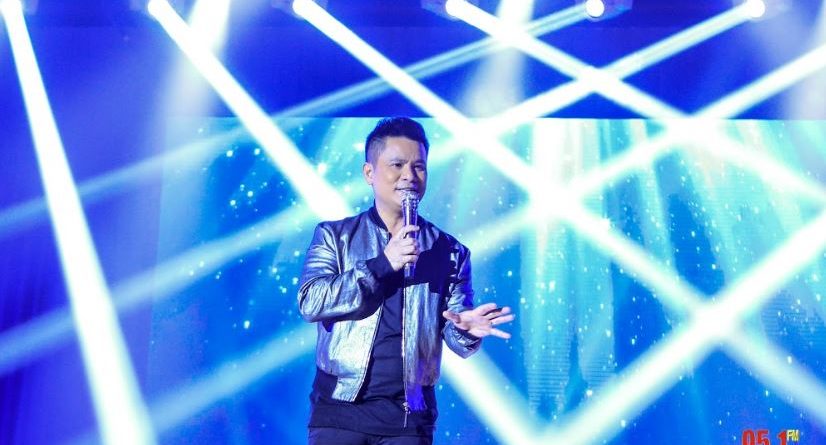 By: Aubrey "DJ Alex" F. Sembrano
We did it again!  The recently held "OA Na Tour Sa Pampanga" by Ogie Alcasid at The Laus Group Event Centre last February 8, 2019 was another smash hit!
Not only was it a full house, it was filled with laughter and warm hearts, too. Spectators had a great night with Ogie's live performance but, I bet, most of them didn't really anticipate it was going to be a one comical night, too!  His punchlines rolled us into stitches.
It was just amusing when a well-respected man, a professional singer-songwriter at that, jests around and delivers his banters with so much wit.
Hearing people giggle from time to time made me realize that a person can still be funny without the expense of others. And, I think that's real talent when you get people to listen to your silly jokes and then you get them to sing along with your songs as well. Now, that's entertainment, is it not? There's just this fulfillment seeing people gathering for a good laugh and good time.
Ogie Alcasid may be short in height but he definitely stood taller that night. His passion for OPM was absolutely inspiring.
Well, he won't be the President of OPM (Organisasyon ng Pilipinong Mang-Aawit) for nine long years if they have never seen and believed in his intense love for music.
We were lucky to be celebrating with Ogie's 30th anniversary in the industry.  As the VTR started rolling, we were taken back to his three beautiful decades as an artist.
It was probably a surprise to millennials who were there that most of the greatest OPM love songs popularized by  big men and women of the Philippine music industry were actually written and composed by the master songwriter himself, Ogie Alcasid. He all wrote and performed that evening Martin Nievera's "Ikaw ang Aking Pangarap", Gary Valenciano's "Kailangan Kita", "Bakit Ngayon Ka Lang?" which was revived by Pops Fernandez and Freestyle; and, Regine Velasquez's "Pangarap Ko Ang Ibigin Ka".  Indeed, he is a genius song writer and a talented singer.
Immediately after his groovy opening number "Peksman" and "Nakakalokal", the master song writer started singing his timeless medley of "Mawawala".
Shortly, Aliw Awards Best Classical singer Lara Maigue was introduced. She was in a yellow spaghetti jumpsuit; very young and charming. Then, she surprised us with that overtone chanting! Their duet of the song "Sa Kanya" was just soothing.  It was the first time I heard a duet rendering the song. She sang "Mahal Kita Walang Iba" and then "Kung Pwede Lang Naman" (which she wrote herself) for her finale.
The romantic Valentines treat turned comedy when Ogie started singing "Tabakoo na Bes!" All eyes on those slide, but all ears on Ogie's funny Korean accent and wacky lyrics.
After that lighthearted presentation, he went down the dance floor and invited everyone to groove while singing "Dance With Me" and mellowed down again with his cover of Juan Karlos Labajo's "Buwan". Oh! Those impromptu quick-witted one-liner adlibs while singing were just amusing!
The latter part in which he sang "Kailangan Medley", "The Lord is My Savior," "Bakit Ngayon Ka Lang?" and "Nandito Ako" was my personal favorite. Aside from the fact that I know all those by heart, most of us have special acknowledgment of the songs that brought Ogie Alcasid into mainstream media.
It was pleasing to the ears hearing people sing his songs. I can only imagine how grateful Ogie was that even after all these years people still know every lyrics of his masterpieces.
It was a total Valentine's treat. Those romantic songs and hilarious stints were just perfect for lovers and families.
But, of course, Ogie didn't leave us emotional with his classic hits! He sealed it with VST's "Sumayaw Sumunod" and his slow-and-easy with mid-tempo song "Dito Sa Puso Ko" mashed up with Justine Bieber's "Sorry!"  Oh! What a way to wrap up the weekend!
OA Na Tour was brought to you by Countryside Entertainment Incorporated and RW 95.1 FM, in partnership with Laus Auto Group. It was sponsored by BDO, Team V Trading Construction and Development Corporation, Redd Manor, Greene Manor, Otel Pampanga and CLTV 36, our official Media partner.