Lani Misalucha: Waking Up to a Dream Concert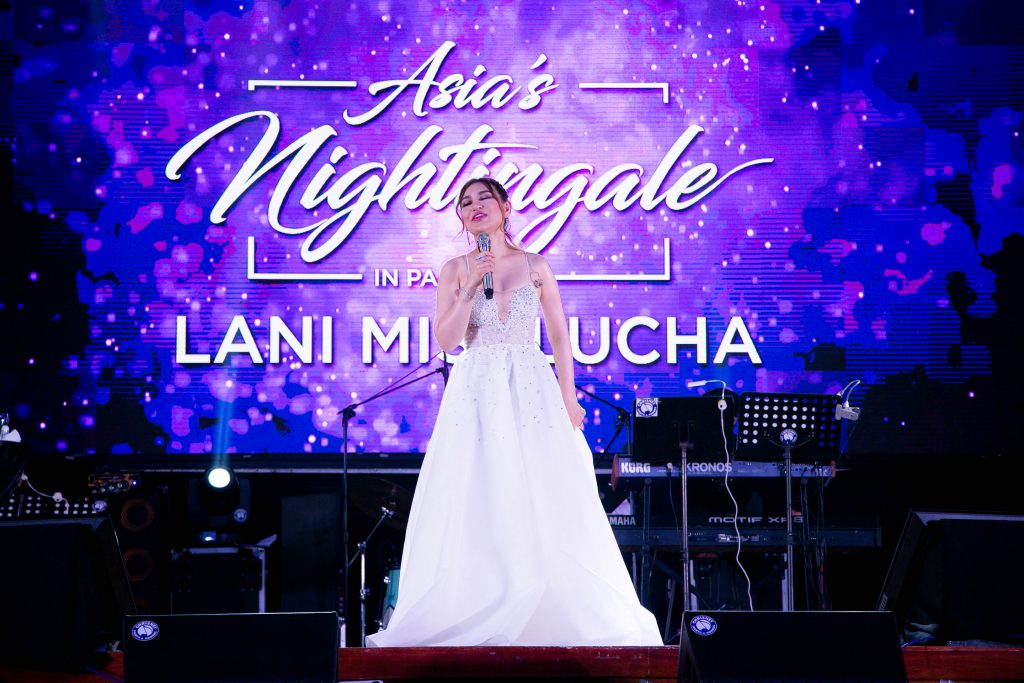 Lani Misalucha: Waking up to a dream concert
by: Aubrey "DJ Alex" Sembrano
"Iba pa rin ang katotohanan sa inaasahan."
This was exactly how I felt while watching Lani Misalucha conquering the stage last April 27, 2018 at the LausGroup Event Centre.
Of course we knew she's the Multiplex Queen and Las Vegas' Siren of the Strip, etcetera but sitting there, watching how she smoothly shifts her dynamics was just impossible. How could she do that?
Was it a skill? A talent? Or, were we under her spell? It was an entirely different thing to know and hear so much about her; and, to actually experience her performing live.
Those hundreds of people watching were like under hypnosis. In a snap, we were in complete concentration listening to her.
You would be astonished when she hits those high notes effortlessly but it's that soft, soothing, distinct voice when she lowers her pitch—perfectly paired with the audio clarity of LausGroup Event Centre's sound system—that makes you close your eyes and truly savor the moment.
The sound was equally distributed in the entire hall that even at the back, the Nightingale seems to be singing right in front of us and, I swear, she could lull me to sleep with her just humming. It was only then that we realized why she was tagged Asia's Nightingale.
After hyping up the stage with her opening number "Wings", "Queen of the Night" and "Celebrate", Lani gave us her rendition of "Hello" and Dusty Springfield's "You Don't Have To Say You Love Me" and then finally Minnie Riperton's "Loving You". Oh! That whistle. It was flawless!
After her back-to-back covers of some romantic duets prodded the crowd to sing along, everyone was pushed back to their seats in still silence when she started singing "Ave Maria". In rapid successions, it felt like we were catapulted to Sydney watching a classic opera and then ricocheted instantly back home when she started rapping Gloc 9's "Sirena".
From classical to rap, Lani did not fail to mesmerize us especially with her cover of the late Whitney Houston's "Didn't We Almost Have It All" and "Saving All My Love For You". And, just when we thought the show couldn't get any better, she surprised us with a comical stint. With that quick change in costume, Lani impersonated Britney Spears, Diana Ross and Celine Dion. That accent, facial gesture and remarkable voice caught us all in stitches. Really? Is there still anything this woman could not do? There seemed to be nothing!
The show, expectedly, can't end without the audience hearing her timeless hits "Tunay Na Mahal", "Malaya Ka Na" and "Bukas Na Lang Kita Mamahalin". My mood instantaneously switched from being amused to being emotional. I couldn't explain that certain rush of heartsore. I was moved just listening to her singing those three songs. I was starting to be convinced we were enchanted. There really was something about her singing that only she possesses and you wouldn't realize such unless you hear it for yourself.
The night had almost come to an end but the crowd was shouting for encore. This very humble and multi-talented woman gave in to people's request. She obliged with a startling cover of Lauren Allred's "Never Enough". My eyes widened, my jaw dropped and my joy uncontained, I had to look for my peers just to share my excitement and sing along with them.
Witnessing world-class performers such as Lani Misalucha and other international artists this close to home is just so convenient. I remembered those times I had to forego watching concerts like this because we are too far from Manila. Well, look how far we've come. Now, we have the most accessible and premier concert destination north of Metro Manila and right here in Central Luzon — the LausGroup Event Centre.
A full blast production, an impeccable talent, a world class venue and truly delighted audience. If that doesn't make Asia's Nightingale Lani Misalucha concert a huge success, I don't know what will.
Lani Misalucha was brought to you by RW 95.1 FM and Countryside Entertainment Inc., in cooperation with Corporate Guarantee & Insurance Company.